"Our motto is 'Commit. Practice. Succeed.' Our clients who put in the time and effort to get better have success in meeting their goals and changing their lives."
Anxiety and OCD Therapy Experts in Silicon Valley/San Jose
The Cognitive Behavior Therapy Center in Silicon Valley (San Jose/Saratoga) offers practical, goal-oriented therapy to help you and your loved ones make positive changes in your lives. We specialize in evidence-based cognitive behavior therapy and schema therapy for Anxiety, Obsessive Compulsive Disorder (OCD) and anxiety-related problems in adults, children and teenagers. We can help you increase positive emotions, optimism and resilience while letting go of unhelpful thoughts, emotions and behaviors.
We stand out for our passion for helping our clients learn new skills to achieve their goals, our understanding and caring for our clients, and our relentless pursuit of advanced training and knowledge to deliver more effective therapy for our clients. We are unique in that we require all our therapists to become certified in CBT by the Academy of Cognitive Therapy within one year of being hired or licensed. We currently have three CBT therapists certified by the Academy of Cognitive Therapy and our other therapists are working on their certification. In addition, our Center Director is the only Advanced Certified Schema Therapist in Northern California. All therapists receive ongoing weekly training in the best practices in CBT. Read about our therapists here.
Two Ways To Serve You
Silicon Valley Office – Our office in Saratoga is just a half mile from Highway 85 and the Saratoga Avenue exit. From this convenient location, we serve the Silicon Valley communities of San Jose, Saratoga, Los Gatos, Cupertino, Campbell, Monte Sereno, Sunnyvale, Mountain View, Santa Clara and Los Altos.
California Online Video Therapy – We offer CBT Online Video Therapy for adults in California who are unable to find a qualified CBT therapist for Anxiety and OCD in their local area and/or who prefer the convenience of doing therapy from home.
Special Designation in OCD
The Cognitive Behavior Therapy Center of Silicon Valley has been designated a Specialty Outpatient Clinic by the International OCD Foundation. This designation is only awarded to OCD treatment centers that have met the highest standards for evidence-based treatment of OCD.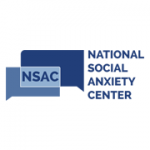 National Social Anxiety Center
The Cognitive Behavior Therapy Center of Silicon Valley is proud to be a Regional Clinic of the National Social Anxiety Center (NSAC). NSAC is a national organization dedicated to the promotion and dissemination of cutting-edge treatment for social anxiety.
Read about the Cognitive Behavior Therapy Center in the Mercury News.
Experts in Anxiety, OCD and Anxiety-Related Issues
The CBT Center provides you with a high level of service and expertise in treating anxiety disorders, obsessive compulsive disorders (OCD), and anxiety-related problems such as depression, eating disorders and insomnia. This can translate into better results in achieving your goals and maintaining progress over the long term. Our areas of expertise include cognitive behavior therapy for the various anxiety and obsessive-compulsive disorders (OCD) including:
Anxiety Therapy for Adults, Children and Teens
Obsessive Compulsive Disorder Therapy for Adults, Children and Teens
Other Anxiety-Related Problems in Adults, Children and Teenagers:
Special Populations with Anxiety, OCD and Anxiety-Related Issues:
Silicon Valley Communities We Serve
Cognitive Behavior Therapy Center of Silicon Valley offers evidence-based therapy for Anxiety, OCD and Eating Disorders near the following Silicon Valley/San Jose communities:
San Jose Therapy Counseling • Saratoga Therapy Counseling • Los Gatos Therapy Counseling • Monte Sereno Therapy Counseling • Cupertino Therapy Counseling • Campbell Therapy Counseling • Mountain View Therapy Counseling • Los Altos Therapy Counseling • Sunnyvale Therapy Counseling • Santa Clara Therapy Counseling
CBT Online Video Therapy offered in all the above locations as well as the following California communities:
San Francisco Therapy Counseling • Carmel CA Therapy Counseling • Santa Cruz Therapy Counseling • Monterey Therapy Counseling • Los Angeles Therapy Counseling • San Diego Therapy Counseling • Orange County Therapy Counseling
CONTACT US
Saratoga: (408) 384-8404
Send an Email to Book an Appointment